What is SIEM?
SIEM stands for security, information, and event management. SIEM technology aggregates log data, security alerts, and events into a centralized platform to provide real-time analysis for security monitoring.
Security operation centers (SOCs) invest in SIEM software to streamline visibility across their organization's environments, investigate log data for incident response to cyberattacks and data breaches, and adhere to local and federal compliance mandates.
How Does SIEM Work?
SIEM software works by collecting log and event data produced from applications, devices, networks, infrastructure, and systems to draw analysis and provide a holistic view of an organization's information technology (IT).
SIEM solutions can reside either in on-premises or cloud environments. Analyzing all of the data in real-time, SIEM solutions use rules and statistical correlations to drive actional insight during forensic investigations. SIEM technology examines all data, sorting threat activity according to its risk level to help security teams identify malicious actors and mitigate cyberattacks quickly.

The Evolution of SIEM Software
SIEM solutions have been around for over 15 years, but today's modern SIEMs have evolved from their original counterparts. Mark Nicolett and Amrit Williams established the term "SIEM" in a 2005 Gartner research report, Improve IT Security With Vulnerability Management. [1] These legacy SIEMs were a combination of integrated security methods into one management solution, including:
Log management systems (LMS): Processes for simple collection and centralized storage of logs.
Security information management (SIM): Tools for automated collection of log files for long-term storage, analysis, and reporting on log data.
Security event management (SEM): Technology for real-time monitoring and correlating of systems and events with notification and console views.
As SIEM software transformed over time, the core components continue to provide value, but innovative technology within the competitive landscape paved the way for more comprehensive and advanced approaches to reducing risk in an organization. This led SIEM providers to eventually launch new features that have termed these enhanced products as "next-generation SIEM" solutions.
Next-Gen SIEM vs. SIEM
What are the major differences between traditional SIEM solutions and next-gen SIEMs? At the core, both solutions have similar functionality, but legacy SIEMs can't handle the rising volume and complexity of data in today's threat landscape. With the increase in cloud adoption, mobile technologies, hybrid datacenters, and remote workforces, next-gen SIEMs are much more suited to meet the growing demand for threat detection and response across disparate systems.
Next-gen SIEM solutions provide new capabilities for improving security visibility and threat detection, while also streamlining the process for security teams to manage their workload. Some core components of a next-gen SIEM solution, include:
Open and scalable architecture: Ability to streamline data from disparate systems across on-prem, cloud, and mobile technology, in a single entity.
Real-time visualization tools: Features that help security teams visualize related security events to depict threat incidents accurately.
Big data architecture: Ability to collect and manage large, complex data sets for indexing and structured and unstructured search.
User and entity behavior analytics (UEBA): Solution for monitoring behavioral changes in user data to detect anomalous instances when there are deviations from "normal" patterns.
Security, orchestration, and automation response (SOAR): Technology that automates routine, manual analyst actions to increase operational efficiency throughout the incident response workflow.
Benefits of SIEM Technology
Depending on the solution and vendor, SIEM components can provide a wide variety of benefits that help to increase overall security posture, including:
Real-time visibly across the environment
Central management solution for disparate systems and log data
Fewer false positive alerts
Reduced mean time to detect (MTTD) and mean time to response (MTTR)
Collection and normalization of data to enable accurate and reliable analysis
Ease of accessing and searching across raw and parsed data
Ability to map operations with existing frameworks such as MITRE ATT&CK
Ensure compliance adherence with real-time visibility and prebuilt compliance modules
Customized dashboards and effective reporting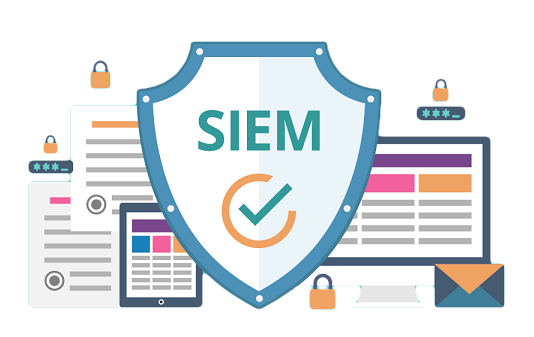 How to Get the Most of a SIEM
From small SOC teams to large global IT departments, organizations use SIEM solutions to streamline their threat detection and response to measurably reduce risk to the business. However, many SIEM technologies are resource intensive and require experienced staff to implement and manage or augmented services for support and training.
Before investing in SIEM, gather your business requirements and evaluate your security objectives and priorities. It can be an investment up front, but SIEM software helps security teams achieve compliance and mitigate risks quickly, saving the business from significant financial implications and legality issues if a breach were to occur.
When choosing a SIEM solution, be sure to understand how licensing models determine the true total cost of ownership (TCO) and take into account future growth as your organization may expand over the years. It's critical to find a trusted provider that aligns to the needs of your business for long-term scalability, while also helping your team effectively deploy a solution quickly to get the highest return on investment. Here is useful a guide to help you budget for a SIEM and manage financial risk along the way.
Interested in watching SIEM in action? This interactive demo will guide you through a day in the life of a security analyst investigating threats using the LogRhythm NextGen SIEM Platform. Explore at your own pace!